Welcome to the FRET community
A hub for joint scientific efforts in the field of Förster resonance energy transfer
The Mission of the FRET Community
After discussions with many colleagues, we are excited to take the next step and announce the launch of the FRET community (https://www.fret.community/). The aims of the community are:
●    to advance the presence of FRET studies in spectroscopy and imaging among the scientific community
●    to serve as a hub for the dissemination of news, developments and activities within the community
●    to organize joint community-driven experimental and computational challenges
●    to promote sharing of data and tools and to encourage community-driven development of analysis tools
●    and to establish guidelines for documentation and validation of experiments, analyses and simulations.
We hope that you will join us in working towards these goals and become a part of the growing community.
We are looking forward to welcoming you in the FRET community. Register today and stay tuned for future activities.
Sincerely yours,
Anders Barth, Thomas Peulen, Hugo Sanabria and Claus Seidel
The position paper - Quo vadis, smFRET?
In 2021, many members of the FRET community came together to assess the state of the field.
The resulting position paper is a combination of the history of smFRET, a review of techniques, an assessment of experimental challenges and their solutions, an appeal for open science, and a perspective for the field and – most importantly – the community.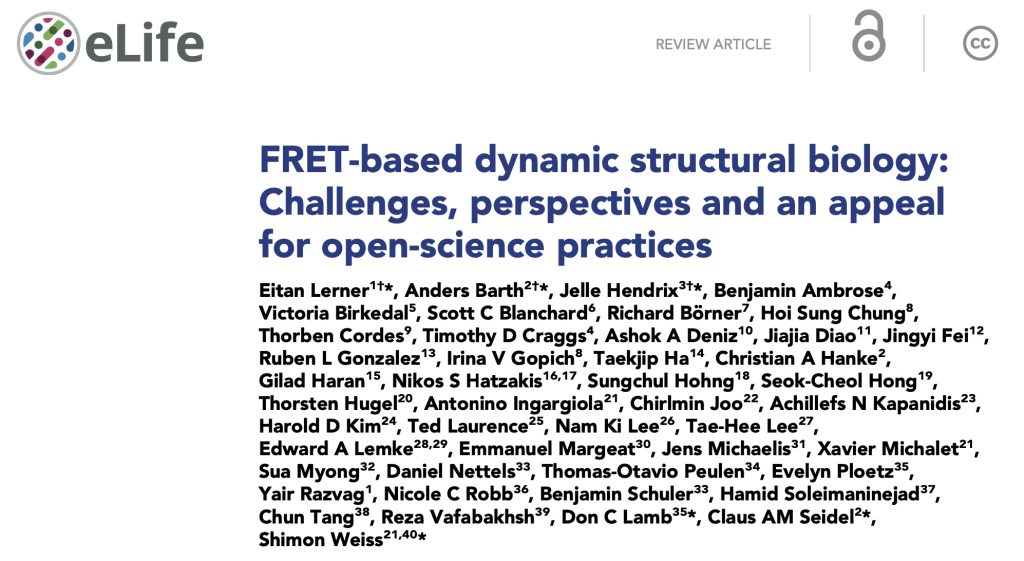 Over the past decades, Förster resonance energy transfer has evolved into a routine tool in the life sciences. Inspired by our recent joint study on the precision and accuracy of FRET, we hope to channel the efforts of community to advance the field within the scientific community.
To the right: The number of publications per year containing the keywords "FRET" or "single molecule FRET" in the title or abstract (Source: Web of Science).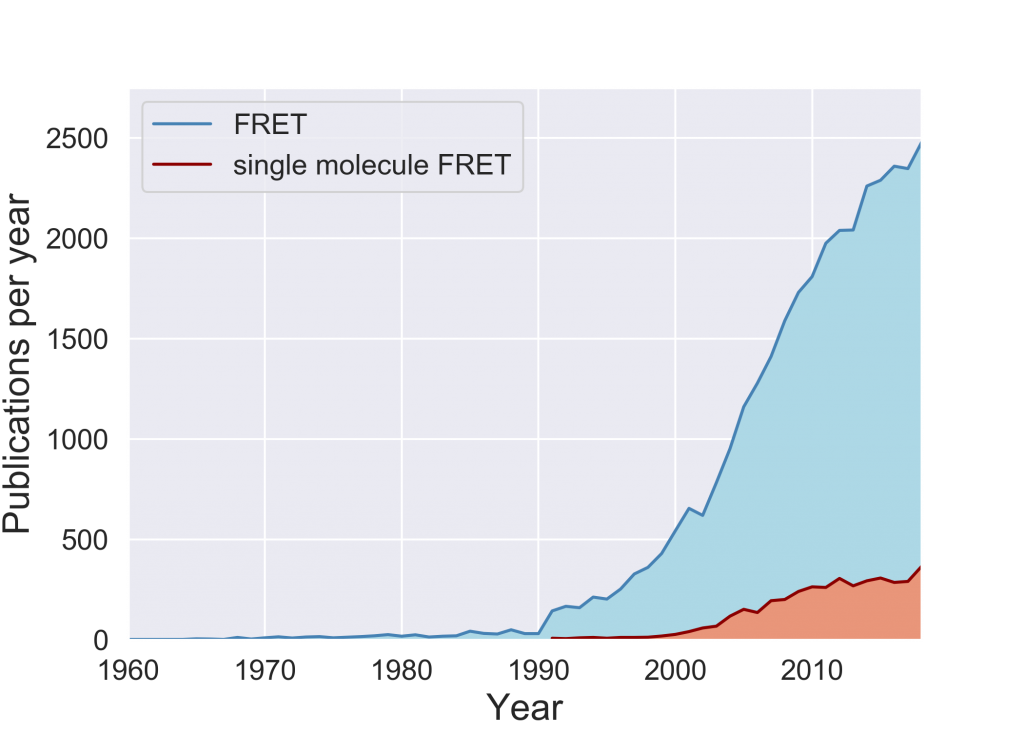 The community is just getting started. If you have ideas, feedback, or would like to get involved by organizing activities within the community, please use the contact form below.